PROTEIN is a research initiative led by a consortium of European public- and private-sector organizations working to promote health and wellbeing. By bringing together experts from across Europe, PROTEIN will develop tools using the latest communications technologies and machine learning strategies to provide personalized nutrition and physical activity support to EU citizens. PROTEIN has received funding from the European Union's Horizon 2020 Research and Innovation programme under grant agreement No 817732.
More information at www.protein-h2020.eu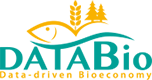 The main goal of the DataBio project is to show the benefits of Big Data technologies in the raw material production from agriculture, forestry and fishery/aquaculture for the bioeconomy industry to produce food, energy and biomaterials responsibly and sustain-ably. DataBio proposes to deploy a state of the art, big data platform on top of the exist-ing partners' infrastructure and solutions – the Big DATABIO Platform. The work will be continuous cooperation of experts from end user and technology provider companies, from bioeconomy and technology research institutes, and of other partners.
More information at www.databio.eu
The main objective of the PhasmaFOOD is to design and implement a multi-target food sensitive mini-portable system for on-the-spot food quality sensing and shelf-life prediction. The PhasmaFOOD miniaturized smart integrated system will be able to detect food hazards, spoilage -including early signs of spoilage-, and food fraud through heterogeneous micro-scale photonics. The connected device will be integrated with a parameterized, knowledge-based, software architecture for on-the-spot food quality sensing and shelf-life prediction.
More information at www.phasmafood.eu
PREVENTOMICS project builds a new paradigm in preventive personalised nutrition based on the potential of omics and behavioural flexibility. A new integration of genetic, nutritional and psychological factors supported by the application of state-of-the-art metabolomics technologies and computational modelling will allow to assess the real incidence of disease-inducing factors on the organism. The main outcome from PREVENTOMICS is a novel mFood Platform, a unique-in-its-kind service, interoperable with current existing Apps for monitoring health status and with personalised nutrition software, thus opening the door to the personalisation of any type of health treatment where combinations of genetic, biological, nutritional and psychological factors are important. PREVENTOMICS consortium is comprised of 19 partners from 7 European countries covering the whole value chain.
More information at www.preventomics.eu
The overall objective of Stance4Health is to develop a complete Smart Personalized Nutrition (SPN) service based on the use of mobile technologies as well as tailored food production that will optimize the gut microbiota activity and long-term consumer engagement. Stance4health-Smart Technologies for personAlised Nutrition and Consumer Engagement, has received funding from the European Union's Horizon 2020 research and innovation programme under grant agreement No. 816303.
More information at www.stance4health.com
Health related RIs focus on clinical, molecular and biological sciences whilst existing food, nutrition and security (FNS) resources (data, knowledge rules) are fragmented, lack critical mass, and access by user communities is unevenly distributed. FNS-Cloud aims to develop an on-demand, federated network (cloud infrastructure), supporting access and exploitation of FNS resources, integrated with the European Open Science Cloud (EOSC). Also, because FNS domains lack tools for data management and predictive modelling, FNS-Cloud will develop advanced methods and Services for user communities, making FNS data FAIRer (findable, accessible, interoperable and reusable) and adding-value to publicly funded research for citizens.
More information at www.fns-cloud.eu/